Butterfly Light (Peidhleacán Solais)
Ireland | 2012 | 30 mins | Colour | 16:9
Inspired by Stan Brakhage's seminal film
Mothlight
from 1963,
Butterfly Light
is a film made by Dónal Ó Céilleachair during his time as Artist/Filmmaker-in-Residence in the Cork Gaeltacht made in workshops with over 150 local kids.
"The miracle of cinema at its most technically basic and poetically eloquent" – Max Le Cain, Experimental Conversations
Butterfly Light, together with the accompanying exhibition and documentary 'Moving Shapes of Wisdom' is a film project made during Dónal's time as Artist-in-Residence at the Ionad Culturtha Cultural Centre in the Muskerry Gaeltacht in 2008.
Inspired by Stan Brakhage's seminal film Mothlight from 1963, Dónal conducted workshops in the five national schools of the Muskerry Gaeltacht as part of his residency with over 160 students in the five villages of the area.
The workshops introduced students to the fundamentals of cinema, animation and experimental film techniques by working directly with strips and reels of 16mm and 35mm film. For the purpose of the resulting film, students were given 24 frames (1 second long) of clear 35mm film each, which they decorated with local flora and the wings of dead butterflies. By joining together each strip of film from the students the resulting film is 150 seconds long.
The resulting film and accompanying exhibition was exhibited at the Ionad Culturtha Cultural Centre and at the Cork Film Festival in 2008 and the 35mm print of Butterfly Light premiered at the Rotterdam International Film Festival, 2009 and went on to screen at festivals worldwide.
The film is accompanied by an exhibition/installation comprising:
A. Ten (10) transparent Perspex panels each containing sixteen (16) original strips of film (1 example above – 160 in total) laid out in four horizontal rows. Each Panel is approx. 6'3" long x 12" high (1,900mm long x 285mm high).
B. Plus 2 Films Playing on a Continuous Loop DVD in the space:
1. Peidhleacán Solais (Butterfly Light) Film – 7 min. film.
Preceded by:
2. Cruthanna Gluaiseacha Na Céille (Moving Shapes of Wisdom) – 20 min. documentary of the making of Peidhleacán Solais.
Ionad Cultúrtha, Báile Mhúirne, Co, Cork Ireland / Sept., 2008
The Cork Film Festival / October, 2008
The Triskel Arts Center, Cork / October, 2008
Anthology Film Archives, New York / Nov. 2008
The Kerry Film Festival / Nov 2008
The 38th International Film Festival, Rotterdam / January 2009
(World Premiere of the 35mm print)
The Clermont-Ferrand Short film Market, France / Feb. 2009
Museo Centro de Arte Reina Sofia / May 2009
Centro de Arte Dos de Mayo, Madrid / June, 2009
Kratkofil Film Festival, Bosnia-Herzegovina / June, 2009
Centro de Arte Dos de Mayo, Madrid / Dec., 2009
Museo Patio Herreriano, Valladolid, Spain / Oct. 2009
Bibliotheca Alexandrina, Alexandria, Egypt / Sept., 2009
La Maison des Cineastes, Nouakchott, Mauritania / Nov. 2009
El Teatro, Tunis, Tunisia / Nov. 2009
Jonas Mekas Contemporary Art Center, Vilnius, Lithuania / Nov. 2009
Tallinn Arts Center, Estonia / Nov 2009
Fastnet Film Festival, Cork / May 2010
Singapore Short Film Festival / August, 2010
Kiev Irish Fest, Ukraine / May 2011
Portobello Film Festival, London / August 2011
The Residency was commissioned by Ionad Cultúrtha and supported by Ealaíon na Gaeltachta & Cork County Council Arts Office and in association with CCTV (Cork Community Television).
Funding for attendance at the Rotterdam Festival was supplied by Culture Ireland.
35mm print funding was provided by the Irish Film Board / Bord Scannán ha hÉireann.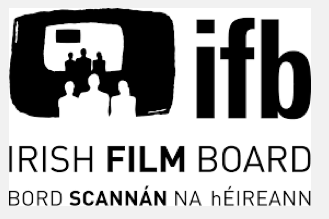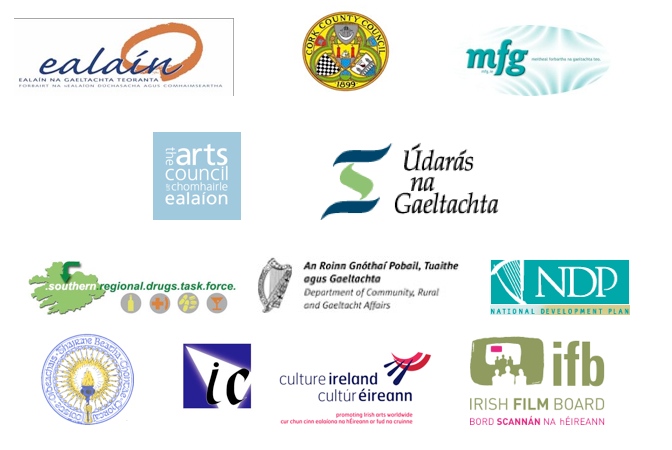 Workshop Photographs courtesy of Esperanza Collado