THE CAMINO VOYAGE / Camino by Sea
An Epic 2,500 km Modern Day Celtic Odyssey 
A crew including a Writer, two Musicians, an Artist and a Stonemason embark on the Camino by sea, in a traditional boat that they built themselves on an inspiring, and dangerous, 2,500 km modern day Celtic odyssey all the way from Ireland to Northern Spain.
The International Feature-length version is currently in post-production and will premiere in 2018.
On the feast day of the Irish Saint Colm Cille in 2012 the Poet Danny Sheehy and his crew delivered the gift of an Irish language Bible to the Saint's Abbey on the legendary island of Iona in Scotland.
They rowed the 500km journey from Ireland in in a Naomhóg (a traditional West Kerry rowing curragh/boat) following the coastal routes of their ancestors.
This was one of many intrepid sea journeys for the crew and in 2014 they set their sights on an even more audacious voyage.
For hundreds of years people sailed from Ireland to A Coruña in Northern Spain and walked the camino to Santiago de Compostela from there. This inspiring crew began their own version of this historical voyage in the Naomhóg in 2014.
Pulling into coastal towns and villages en route, camping and cooking as they went, this eclectic crew forged many new friendships; surprising those they met with a boat that seems to come straight out of the middle ages.
Every community that they have connected with en route opened their doors – and their hearts – to this crew, and the men have in exchange, inspired them with their courage, endurance, storytelling, music, poetry and song in a coming together of people in the most fundamental and ancient of ways.
This intimate documentary charts the trials and tribulations of a voyage that in the words of Danny Sheehy, took "sweat, blood and blisters to complete while deepening and renewing friendships, creativity and spirituality in the process".
Léiriú de Chuid / Produced by ANÚ PICTURES
I gComhluadar le / In Association With PHOENIX FILMS
Arna Mhaoiniú ag / Funded By Údarás Craolacháin na hÉireann leis an Táille Ceadúnais Teilifíse /The Broadcasting Authority of Ireland With The Television Licence Fee
Le Rannpháirteachas / With the participation of  TG4, RTÉ, agus/and BORD SCANNÁN NA hÉIREANN / THE IRISH FILM BOARD
Buíochas Speisialta le / Special Thanks to –  RTÉ – SINÉAD NÍ CHURNÁIN, KEVIN CUMMINS , COLM O'CALLAGHAN
Cairde an Scannáin / Film Friends FIONN Ó GRÁDA, TURLOUGH O'DONNELL
Údarás Craolacháin na hÉireann / The Broadcasting Authority of Ireland PHILIP COOPER, DIARMAID BREATHNACH
Eagarthóirí Coimisiúnaithe/Commissioning Editors TG4 LAURA NÍ CHEALLAIGH, MARY ELLEN NÍ CHUALÁIN
Léiritheoir Feidhmiúcháin Bord Scannán na hÉireann / Executive Producer for The Irish Film Board DEARBHLA REGAN
Léiritheoirí / Producers MARTINA DURAC, DÓNAL Ó CÉILLEACHAIR
Léiritheoir Comhlach / Associate Producer BOB KELLY
Léiritheoirí Feidhmiúcháin / Executive Producers PÁDRAIG Agus SÍLE Ó LAIGHIN
Scannán le / A Film By DÓNAL Ó CÉILLEACHAIR
© ANÚ PICTURES, 2018
www.anupictures.com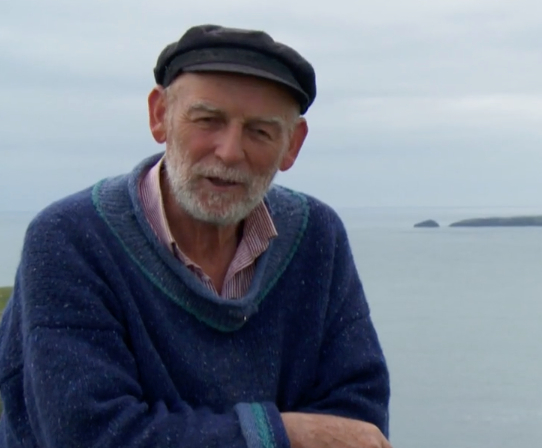 Domhnall Mac Síthigh (Danny Sheehy) (1951-2017) was a prize-winning storyteller and poet, a farmer, an author and a fisherman. His book chronicling a sea voyage to Iceland following the path of St. Brendan Iomramh Bhréanainn MMXI (The Brendan Voyage 2011) was published in 2013.  As he continued this Naomhóg journey south in 2017, Danny tragically lost his life when the Naomhóg overturned.   Danny's generous heart and adventurous spirit touched countless lives. Ar dheis Dé go raibh a anam dílis.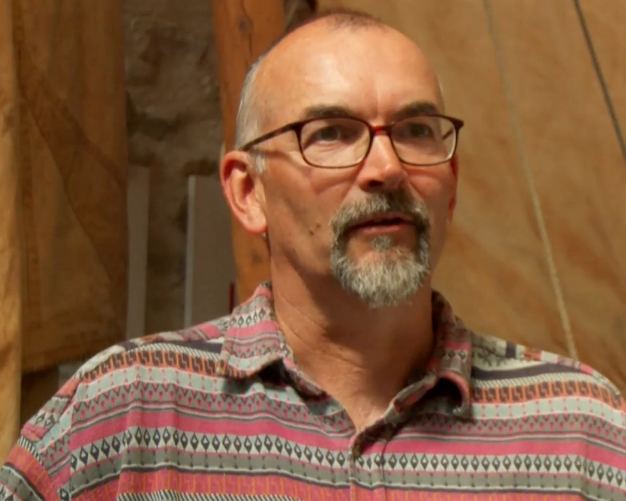 Liam Holden
is an artist who developed a love of the sea that has had a profound influence on his creative journey as a painter; the sea and the Naomhóg have become the primary subjects of his paintings over the past few years. Liam also learnt the craft of Naomhóg building, and with Danny built the
Naomhóig na Tinte (The Boat of Tents)
for this voyage.
www.liamholden.com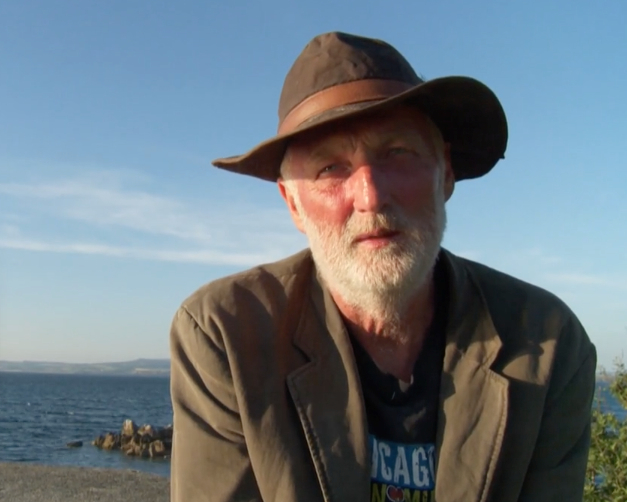 Breanndán Ó Beaglaoich (Brendan Begley) was born into a famous musical family and soaked up the music and song of West Kerry from an early age. Breanndán is a major figure in Irish traditional music and clearly states that "his music could not exist were it not for the mountains, seas and storms of his native Dingle Peninsula".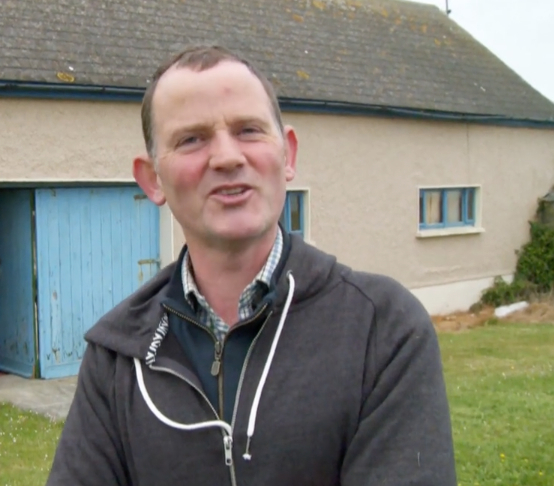 Breanndán Pháid Ó Muircheartaigh (Brendan Moriarty) is a stonemason and folklorist from the Dingle Peninsula and a relative of renowned Irish poet and philosopher John Moriarty.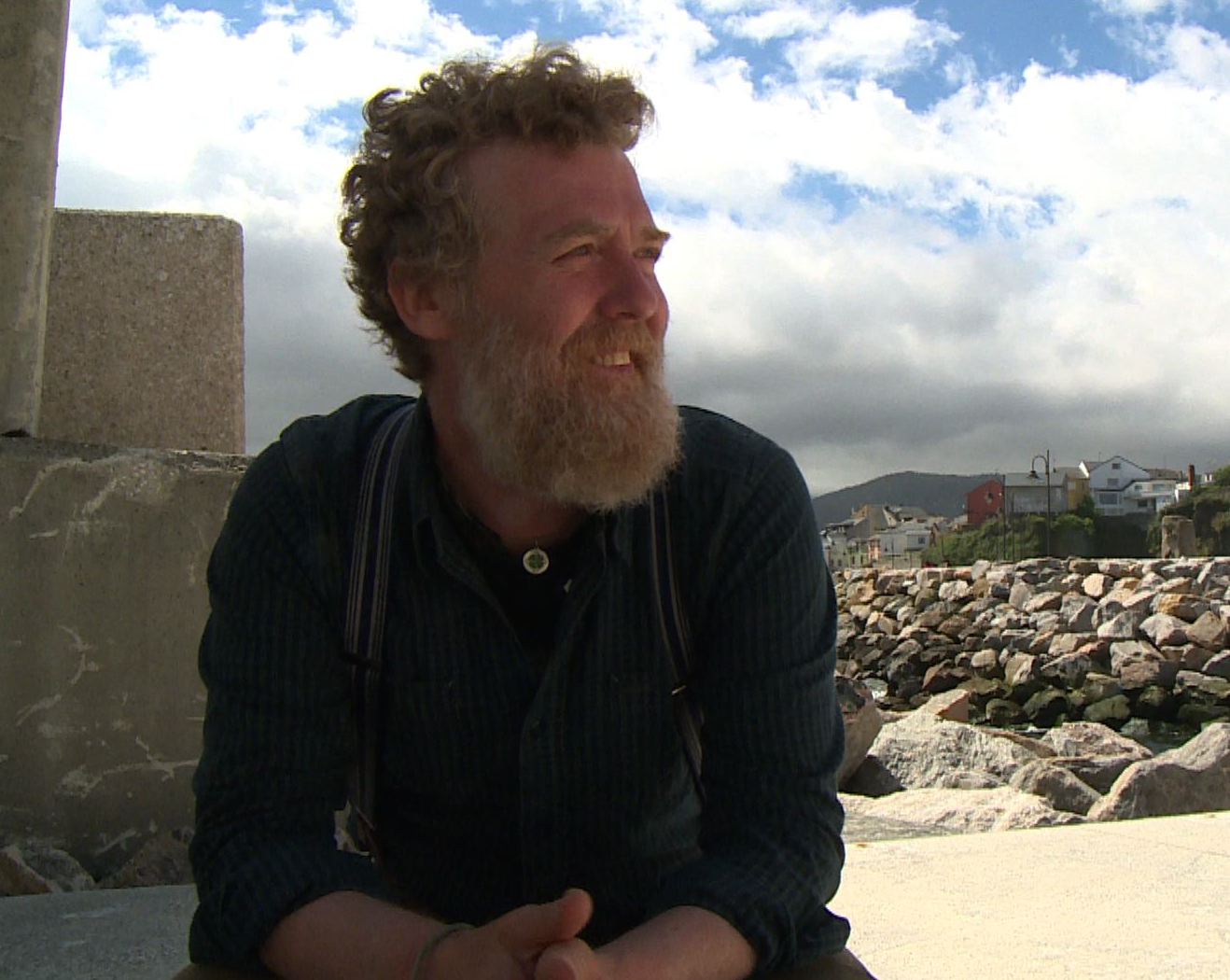 Glen Hansard Oscar-winning Singer-Songwriter Glen Hansard joined the crew as substitute for Brendan Moriarty who was unable to make it for the entire 2016 leg of the Camino.  Glen volunteered for duty only weeks before the 2016 journey began and although he had never rowed a Naomhóg before he was quick to learn the ropes; the blisters on the palm of his hands a testament to his dedication to a whole new mode of being. www.glenhansardmusic.com